Thursday, January 30, 2014
From Steve-Ography's upcoming We Are Alive podcast, Smoke - who is a huge fan of FlyLo - takes some time out to drops a few lyrics over his production.
The first song off the podcast I'd like to share is Smoke DZA's "Just A Thought," produced by Flying Lotus. Smoke is a huge fan of Flying Lotus; He makes sure he spits 16 bars over Flying Lotus any chance he gets. Check out the collaboration off Steve-Ography's We Are Alive (Podcast 7) dropping next week.
Posted by Bowasiel
a las 7:15 PM

Tuesday, January 28, 2014
The best kept secret from the Pro Era clique drops another visual clip from his "Thee Way Eye See It" mixtape.
Posted by Bowasiel
a las 11:50 PM

Hosted by Statik Selektah, 9th's newest compilation features a bunch of artists including Styles P, Rapsody, eLZhi, GQ, Joey Fatts, Add-2, Tlaib Kweli, Khrysis, and many more. Check out the 25 certified-bangers project below, and show support to this masterpiece!
Posted by Bowasiel
a las 11:40 PM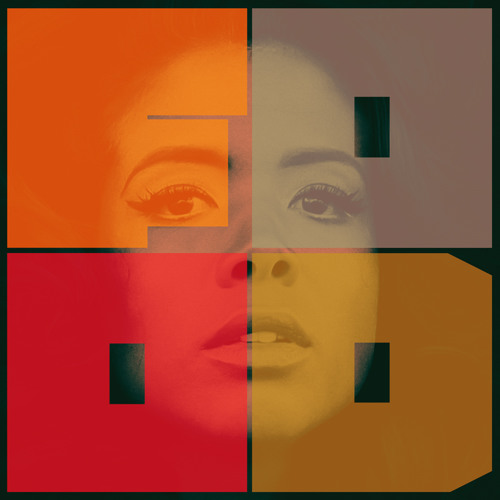 After announcing the release date to her forthcoming project, "FOOD", Kelis makes her official return with the album's lead single, "Jerk Ribs." Pre-order "FOOD" out April 22 on iTunes now.
Posted by Bowasiel
a las 11:30 PM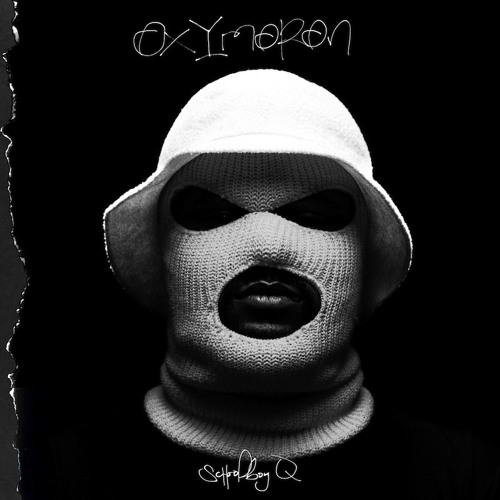 Hear a snippet of ScHoolboy Q's "Gangsta" off his much anticipated debut album, "Oxymoron", out February 25


Posted by Bowasiel
a las 11:20 PM

Willie and Wu-affiliate/producer Bronze Nazareth will finally (after two years) release their collaborative effort, "The Living Daylights", on February 11th. Directed by Tekh Togo
Posted by Bowasiel
a las 11:10 PM

Fresh from making an appearance in one of the best videos of this short year, New Tigallo and his F.E. brethren unleash a new clip from their "Love In Flying Colors" project.
"Magnum" is the first video leak from Duddi Wallace's forthcoming project titled "Roleplay". Fosi Blanco is on the boards, video directed by P. Villanueva.
Posted by Bowasiel
a las 10:50 PM

Official video for Joshua's "Babylon", produced by Gurps. Cuts by DJ Defunkt. Filmed & Edited by GlobalFaction
Posted by Bowasiel
a las 10:40 PM

Undercream presents the second volume of their UnderXclusive Joints compilation series. This is Emblema and M. Padrón's contribution.
Posted by Bowasiel
a las 10:30 PM

LINN MORI is a part of a talented new beat generation born in the 90's with a natural consciousness of what true hiphop is! He's a beatmaker based in Tokyo, who uses exotic funk with long solo sax to create a generous new form of beat that pushes towards ecstasy. Welcome to 2 0 1 4 -LET'S GO!!!!
Posted by Bowasiel
a las 10:20 PM

Creative Gold is releasing two cuts from "El Dorado" record from the series to a classic Pete Rock track this time around. The last "El Dorado" was to Jay Z's "Politics As Usual" off of his classic LP "Reasonable Doubt". Creative is set to release an EP sometime next month along with a fresh visual, so be on the lookout for that. Thank you for your continued support, stay blessed and most importantly Stay Gold!


Posted by Bowasiel
a las 10:10 PM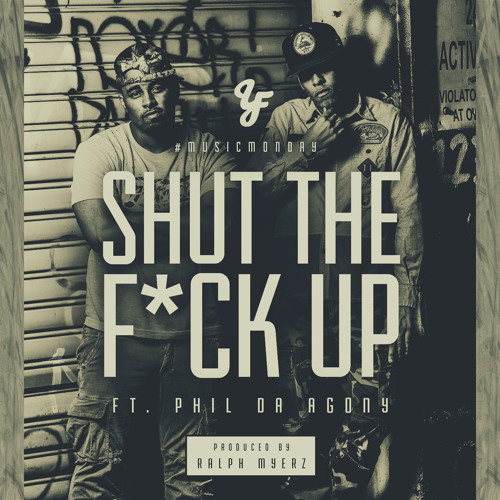 Second leak Da YoungFellaz 'Shut The Fuck Up' produced by Ralph Myerz from #MusicMonday series. Da YoungFellaz team up with West Coast MC Phil Da Agony from Strong Arm Steady crew and shows off some lyrical raw skills on this joint.
Posted by Bowasiel
a las 10:00 PM

Brooklyn (by way of Long Island) Emcee/Producer; J57 (of the Brown Bag AllStars and Koncept & J57), releases his first project where he's rapping: Wax Aesthetic. Premiered by URB Magazine.
Posted by Bowasiel
a las 9:00 PM

God. Known to be all knowing and all powerful, he manifests his powers throughout our lives and creates everyday miracles. But what if this god was so raw that he could spit a hot 16? The enigmatic ABGOHARD certainly has many things going for him; being Aaron Cohen's right hand man in the 'Inner City Kids' crew and his uncanny mannerisms akin to the late Ol' Dirty Bastard are just a piece of the New Yorker's psyche. Though these titles have brought him to some widespread success, AB's status as a "Yung God" is what separates him from mere mortals. Over a spacey, atmospheric instrumental supplied by Yuri Beats, the Zubat rapper is on a completely different mental plane than the other artists in the game. "Yung God" is featured as the bonus track on Ab's forthcoming free release YUNG PURPLE DICK which is set to drop, Wednesday, February 12th!
Posted by Bowasiel
a las 8:40 PM

The story behind D A G O B A H…
In May of 2011, I was offered a studio room at Campus Recordings fka 'Fyre Factory' by Frank Liu (guitarist) which famously housed producer Cy Fyre. Dustin Prestige had a room,Hollywood Floss, and John Dew also had rooms there. It was an interesting time for myself and the "crew". I was a few months removed from releasing 'Relationsh*t' and months away from releasing 'Break Something' in the same year. Upon getting keys to my studio room I went to Best Buy & Guitar Center to upgrade my production/recording setup. There's nothing like buying a fresh new laptop and knowing you production process is going to run smoother, better, faster. The beats I made that month poured out at an alarming rate. Some were intended for artists' projects (Doughbeezy, Delo, Tim Ned, Jack Freeman, Killa Kyleon, Thurogood Wordsmith & more), while others just came from me being creative. Frank's initial vision was to get as many creative types under the same roof, partner with songwriters, artists, videographers and build something… that idea involving "us" (Me/John/Floss) dissolved for differences in philosophies.
2011 was my breaking point musically, I had been living in Pearland, driving to Galveston everyday for work, and then most nights driving into Houston for music events, studio time, etc. Not to mention I was let go from my job that summer, One night in early August I went to "FACES" where my good friend DJ DON bka Donnie Houston was resident DJ. I was there for maybe 20 minutes, just wanted to pop in to holler at him and then get back to the studio. Within that time someone had broke into my car and took my backpack which contained my laptop, midi controller, my ipod, my iPhone, basically everything. I nearly lost my mind, actually I'm quite sure that I did. Ask anyone that was there, I was seeing red. No one could calm me down. All I was thinking is "oh s&#%!, I've lost all my production, everything, every session, every idea"…Fortunately for me all my work prior to May of 2011 was backed up on an external and since my new setup was so "new" I hadn't had a chance to back up the beats I made that May or the rest of the Summer for that matter. I only had mp3 one tracked un-mixed versions of the beats I was making. I made almost 30 beats during May of 2011. Most of those beats stayed on a playlist in my iTunes under "Lost Beats". I couldn't sell these, or let an artist use them for projects without the actual sessions. They were just there…until now.
Almost 3 years later, I present to you my latest instrumental album D A G O B A H.
Posted by Bowasiel
a las 8:30 PM

New music from JFK & Wais P "Ride Like This" produced by Statik Selektah. "#AGE: The Rebuild" coming soon…
Posted by Bowasiel
a las 8:20 PM

New single taken from Dre Love's "Situation Sticky", out soon on FRESH YO! LABEL.
Posted by Bowasiel
a las 8:10 PM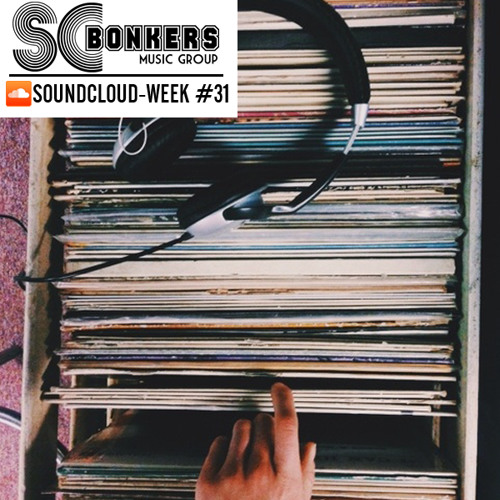 The thirtieth first Soundcloud recap of singles that have been in our blog this week with the likes of Run The Jewels x BSBD, Nemo Achida, Jett I. Masstyr, Da Youngfellaz, Chris Faust, Jamla Squad & more!
Posted by Bowasiel
a las 8:00 PM

Today, Mello Music Group will be releasing two new label compilations,Mandala Vol. 1: Polysonic Flows and Vol. 2: Today's Mathematics. Included on both projects are new tracks from Murs, Apollo Brown, Quelle Chris, Mr. Lif, Rapper Big Pooh, Jamall Bufford, Audible Doctor, Gensu Dead and many more.
Stream both MMG projects below and be sure to pick them up on iTunes or Bandcamp.
Posted by Bowasiel
a las 7:50 PM

Posted by Bowasiel
a las 7:40 PM

MeLo-X explores the depths of his YONCÉ-X Beyoncé remix EP live in the basement of the Sean Kelly Gallery in NYC. Projection also created by MeLo-X. Directed, shot and edited by Jason Banker
Posted by Bowasiel
a las 7:30 PM

Posted by Bowasiel
a las 7:20 PM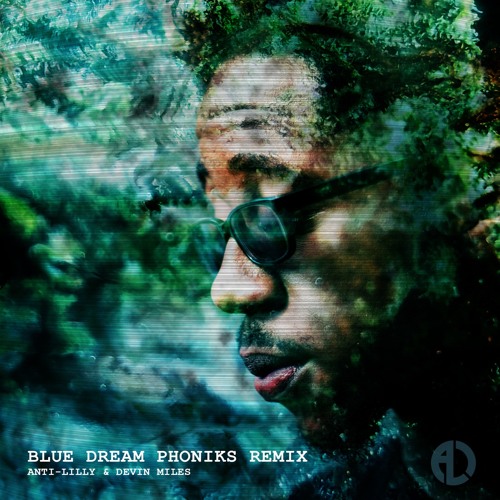 Houston emcee Anti-Lilly and Portland producer Phoniks are joining forces for "Stories From The Brass Section". On the latest leak, the duo is joined by Devin Miles for the official remix of "Blue Dream." A cut that was originally found on Anti's previous effort, "Memoirs & the '90s". Take a listen below and be on the lookout for the full project dropping sometime in mid-February.


Posted by Bowasiel
a las 7:10 PM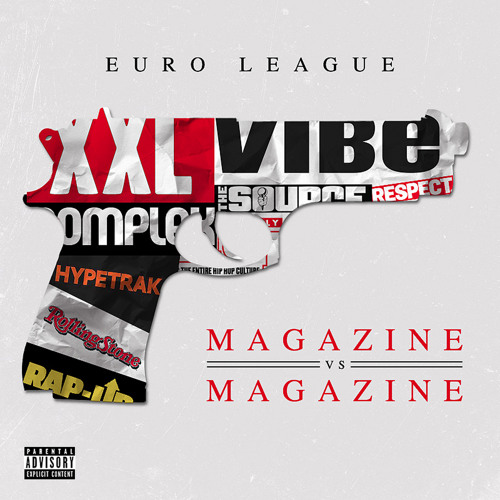 Euro League is back with his latest solo track.
Getting clever with the lyrics this track goes about highlighting the juxtaposition between street life and internet fame - how important it is for people trying to get out.
Posted by Bowasiel
a las 7:00 PM

North Memphis' own June and Krizzle join forces on the Teddy Walton-produced "Big Pimpin'." Hear it below.
Posted by Bowasiel
a las 6:50 PM

Meet Raz Simone, 300's first signee. A buzzing Seattle emcee/singer who happens to be the first artist signed Lyor Cohen, Todd Moscowitz, and Kevin Liles's new content company, 300.
In 2012 Raz partnered with fellow Seattle rapper Sam Lachow to create a five track EP called 5 Good Reasons. The positive reception of the project landed both artists on tour at the start of 2013. Raz then followed up in March, with his debut solo EP, Solomon Samuel Simone. The momentum gained from those 2 projects was abruptly halted when Raz caught a gun charge while performing in New York City for possession of a firearm that he legally owned. After dealing with the effects of the situation through out all of 2013, all charges were recently dropped and Raz has prepared his return to music.
Now, with his legal issues behind him and the three-headed dragon at his side, the raspy-voiced rapper looks to keep building his fanbase with the release of his forthcoming project, "Cognitive Dissonance: Part One". The project's first single, "Don't Shine" received the visual treatment and can be viewed above.
Posted by Bowasiel
a las 6:30 PM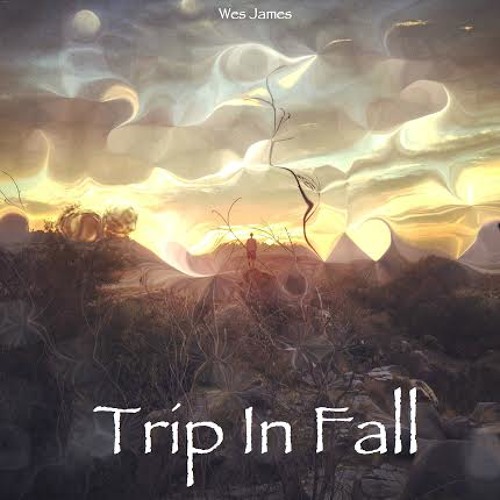 For his first release of the year, Wes James delivers "Caught Up," The first single off his forthcoming 2Trip In Fall" project, dropping February 6th.


Posted by Bowasiel
a las 6:20 PM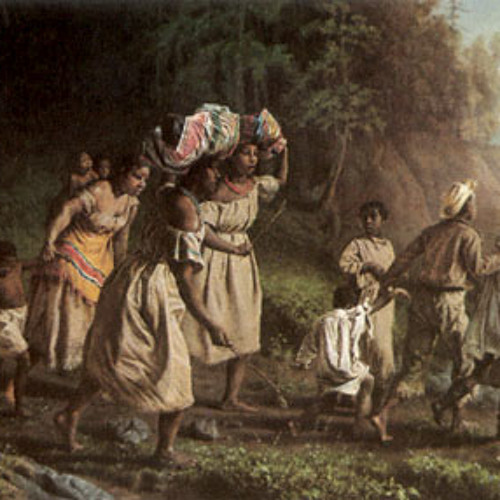 Back with the third installment of his Music Monday series, Devine Carama links up with Brown Bag AllStar J57 on "Underground Rap Road." The song, available for stream below, will also live on DC's forthcoming EP, "The Dream Walker", due out next month.
This track fits better in the theme of the EP than just a one off.. My thought process was comparing the "underground railroad" to the underground rap scene. Basically saying that music integrity, usually found on the underground scene, can lead artists to artistic freedom..
Posted by Bowasiel
a las 6:10 PM

Taylor Gang is looking to release a new compilation this year. Wiz Khalifa and Berner released one of the first previews in "Chapo" a couple weeks ago, and now we've got a look at the official music video. Press play above. Directed by David Camarena.
Posted by Bowasiel
a las 6:00 PM

Richmond VA producer David Straange begins 2014 off on the good foot with a new release under the Cali label/blog The Soul Dojo, Straange Thoughts. This makes for the second project David's he has put out under his new persona, which he seems to be adapting to quite well based on the astral vibrations that are resonating from his new set of 13 beats.
You can stream and purchase at your own price the latest "smudges" made by the Smudge Specialist himself right below.
Posted by Bowasiel
a las 5:50 PM

Calling on fellow Smokers Club members, DZA enlists Wiz Khalifa and Curren$y to spit raps on his Harry-Fraud produced "Legends In The Making". This particular track and video will land on DZA's forthcoming self-released album "Dream.ZONE.Achieved." And from the looks of it, the album will feature contributions from Pete Rock, Cam'Ron, Ski Beatz and more. Watch the video for "Legends In The Making" above.
Posted by Bowasiel
a las 5:40 PM

With just a week left before they release their highly-anticipated album, "After the Disco", Danger Mouse and James Mercer hit us with one last single. Take a listen to "Leave It Alone" below and pre-order the LP on
iTunes
. Doing so will get you an instant download of this, and the title-track.
Posted by Bowasiel
a las 5:30 PM

TDE's first project of 2014 has arrived. Before we get ScHoolboy Q's long-awaited "Oxymoron" debut, the label's latest signee Isaiah Rashad steps up and delivers his new EP, "Cilvia Demo".
Coming in at 14-tracks, the project consists of previous leaks "R.I.P. Kevin Miller," the SZA-assisted "Ronnie Drake," "Brad Jordan", the brand new released "Menthol" featuring Jean Deaux and the "Shot You Down (Remix)" with ScHoolboy Q and Jay Rock. Video releases thus far include the original "Shot You Down" and "Soliloquy" which dropped earlier yesterday. Wanna hear more?
Proceed to iTunes to purchase your copy
.
Menthol
Posted by Bowasiel
a las 5:20 PM

Louisiana-born songwriter Mikky Ekko shares the original demo to Rihanna's piano-driven ballad "Stay" off her 2012 album, "Unapologetic". Hear Mikky's version of the love ballad above, along with an accompanied Dylan Knight-directed visual.
Posted by Bowasiel
a las 5:10 PM

WHILE ON A RECENT TOUR OF NAMIBIA G-DO & XCEPTION STOPPED OFF IN THE DESERT TO GET BUSY WITH SOME OF THE GOAL MUSIC GROUP CREW TO BRING A ROADSIDE LIVE RENDITION OF A WAY OUT (GALE SAYERS).
Posted by Bowasiel
a las 12:28 PM

Vancouver MC e.d.g.e. connects with the9elements.com to bring you "EDGELIB 081″, a mini-EP over Madlib instrumentals from the "Deeper" EP collaboration with Freddie Gibbs. "EDGELIB 081″ is the first release of 2014 from the prolific lyricist, and the first of many he plans to release this year. Business x Penwork.
Posted by Bowasiel
a las 12:26 PM

Today on Hot 97′s Battle of The Beats, Chill Moody & Beano new single "LastNightInTown" debuted. This record is off the "Who Do You Love…More" album which hits iTunes Feb. 4th. This album is a project w/ Chill Moody, r&b singer Beano and produced entirely by Hank McCoy.
Posted by Bowasiel
a las 12:24 PM

New video from Noa James "The Orca" produced by Nabeyin.
I wrote this on Christmas Eve which is my grandpa's birthday R.I.P, I was kind of drunk and just wanted to write. It's also my current state of mind and how I feel about the Inland Empire music scene.
Posted by Bowasiel
a las 12:23 PM

Posted by Bowasiel
a las 12:21 PM

Monday, January 27, 2014
Pugs Atomz and DJ Vadim take us on a wild trip...watch it in 720 The latest song Pugs recorded in London with the legendary DJ Vadim (Ninjatune/BBE) Edited by Pugs Atomz Shot by Pugs & Vadim.. Enjoy!!! and don't forget to check out their current projects available now on ITunes, Beatport etc...
Posted by Bowasiel
a las 7:55 PM

J. Lately serves us the title track to his upcoming EP ("Fly With Us") which is produced entirely by Nima Fadavi and drops Jan. 31st via DJ Booth.
Posted by Bowasiel
a las 7:50 PM

Taking to the Grammys last night, Imagine Dragons and Kendrick Lamar performed their newly recorded remix to "Radioactive". Yes, the song I am sure many of you are sick of hearing by now. Fortunately for us, though, there is an addition of one of 2013′s finest MCs. And if you saw the performance last night, you're well aware that the two parties did an absolutely stellar job with their mashup. Listen to the remix below and purchase it on
iTunes
.
Posted by Bowasiel
a las 7:45 PM

This is some newness given the video treatment from The AbSoulJah's latest album, "Dim The Light". The track is smooth with some expert chopping by DJ Safe. The AbSoulJah continues to maintain a high level of musical excellence not only with this song, but also the entire album.
Posted by Bowasiel
a las 7:40 PM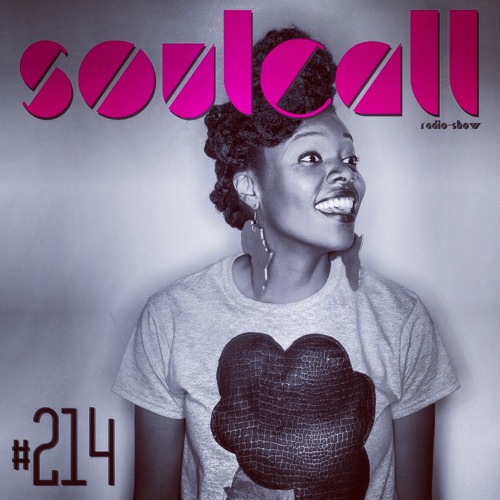 SoulCall radio-show brings you the best in new releases of independent soul, R&B and hip-hop joints...all in one non-stop mix with Jonay Chavez and Julio Perez.
Posted by Bowasiel
a las 7:35 PM

"It's All About the Samples Volume 1″ is the first our mix since "Elevate" by Moods, which was released almost a year ago. Today we bring to you a very special project dedicated to crate diggers and open-minded listeners. The idea of this mix is simple – we put two different tracks apiece and an original record, which was sampled by these artists. For example, The Foreign Exchange and Blue Scholars released different tracks ("All That You Are" and "Loyalty") and they both used sample of The Sylvers' "That's What Love Is Made Of". Other records come from L. Da Headtoucha, People Under The Stairs, Crown City Rockers, Money Boss Players, Rappin' 4-Tay and Nine; other original samples come from Don Blackman, The 5th Dimension and The Spinners' sounds.
Posted by Bowasiel
a las 7:30 PM

Jet setter/producer extraordinaire J rawls is preparing us for his upcoming Summer, solo release The Legacy by dropping his second set of beat treats Hotel Beats Vol. 2. "The story of J Rawls unfolds instrumentally during late night sessions of watching television in his hotel room. With a collage of colorful TV interludes, J Rawls paints the story of mankind's struggles and triumphs touching on every human emotion and experience. From war, hope, happiness, freedom, the tragedy of death and the triumph of faith; Hotel Beats expresses the story through INSTRUMENTAL music and interludes."
Posted by Bowasiel
a las 7:25 PM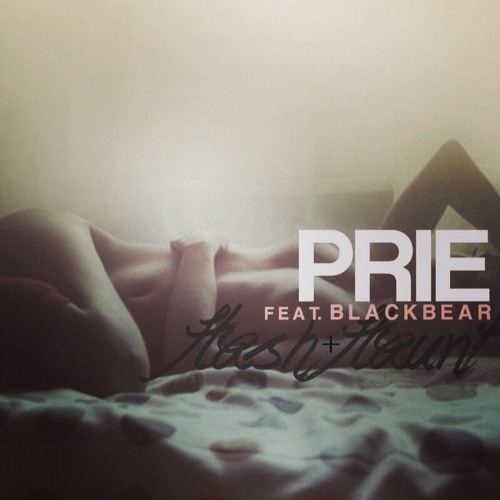 It's been a few since we heard anything from Hawaii's Prie , so it's always nice to come across a new joint from the young upstart. Here's a brand new, laid-back joint from the young HI upstart. Enjoy!
Posted by Bowasiel
a las 7:20 PM

MMG releases the latest visual from their "Self Made 3 compilation". In an obvious, yet smart, attempt to utilize the popularity of the 56th annual GRAMMY Awards, Wale's "Black Grammys" featuring Meek Mill, Rockie Fresh and J. Cole (who is absent in the video) gets the nod. Press play.
Posted by Bowasiel
a las 7:15 PM

Posted by Bowasiel
a las 7:10 PM

After a number of leaks, Benefit comes through with a final, polished product titled "Executioner of Time" which features a line-up of guests that include Mobb Deep, Sheek Louch, Fred the Godson, ILLmind, Freeway, Red Cafe and much more. Stream it below and cop via iTunes.


Posted by Bowasiel
a las 7:05 PM

Treat your eyes to something sexy with this brand new video of Lass and Natalie from Front Army's Alt Girl party
You know when you go to a house party and there's that one girl you fancy? She's a friend of a friend and she's blowing your fragile little mind as you drink the Lambrini you found hidden in a bush. Now imagine if there were two girls that you'd rip your own kneecaps out just to talk to! Wouldn't that be the best? WELL HERE'S TWO OF THE SEXIEST GIRLS IN THE WORLD AT FRONT'S VERY OWN ALT GIRL PARTY! Check out the video above of Lass and Natalie then throw your own party and invite more than just your Care Bear collection this time, yeah?
Posted by Bowasiel
a las 7:00 PM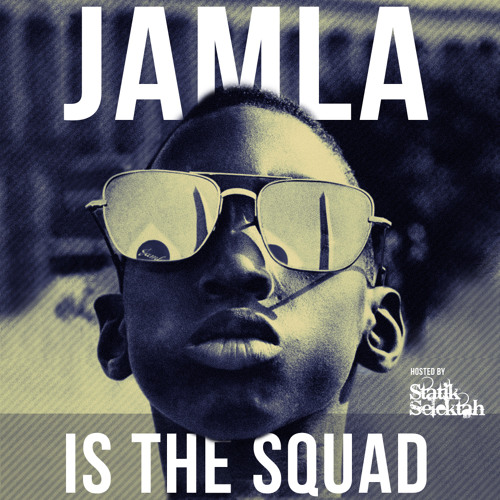 9th's Jamla Is The Squad compilation drops tomorrow. And once again, this project is gearing up to be a fucking problem!
Posted by Bowasiel
a las 6:55 PM

Here's the lyric video for Atmosphere's "Say Shh," off the "Seven's Travels (10 Year Anniversary Edition)". Motion Graphics/Art direction: Adam J. Dunn
Posted by Bowasiel
a las 6:50 PM

Episode 3 finds the Duck Down Man breaking public bathroom etiquette, stealing (again), and getting loose on a Friday. Stay up-to-date with The Man by following Duck Down Music: http://instagram.com/duckdownmusic.
Posted by Bowasiel
a las 6:45 PM

Bonafyde Media & All Natural INC. Presents "Ray Elementary" an album by Mulatto Patriot & Simeon Viltz
Posted by Bowasiel
a las 6:40 PM

Directed by Ian Pons Jewell, a new video for 'rollerblades' from Kwes' debut album "ilp." premiered a few days ago.
Posted by Bowasiel
a las 6:35 PM

Factor Friday's "Single Series" is a new project from Factor, releasing a new single on the last Friday of each month for all of 2014. The January single "War With Yourself" features legendary Freestyle Fellowship Member Myka 9.
Posted by Bowasiel
a las 6:30 PM

New music from the Hellfyre Club's milo, Open Mike Eagle, Nocando & Busdriver "Honest" produced by Riley Lake.
Posted by Bowasiel
a las 6:25 PM

New music from Dyme-A-Duzin "White Girl." Produced by #BNFB, PreedomWorld & Dyme-A-Duzin. "Hip Hope" coming soon…
Posted by Bowasiel
a las 6:20 PM

Procussions M.C., Mr. J. Medeiros, takes a lyrical trip to the Netherlands to work with Dutch producer Beatsofreen for their new tune, "Forenoon". An exclusive, free-download, created simply because they love music.

Beatsofreen paints the perfect backdrop for J's introspective narrative; blending a darker yet jazzy tone with a touch of modern boom-bap. You may find the musical style a little reminiscent of Mr. J.'s "Of gods and girls" days but with the poetic depth and lyrical growth we've come to expect in his later works

You be the judge!
Posted by Bowasiel
a las 6:15 PM

Posted by Bowasiel
a las 6:15 PM

Alexander Spit dropped his latest video to come off the "Dillinger" album on Illroots days ago.
Posted by Bowasiel
a las 6:05 PM

With or without purchase of the actual cassette, we invite you to stream / download a full rip of this tape for free (courtesy of Grap Luva & Redefinition Records), ripped via a classic SONY Stereo Cassette Deck, 1986 Model TC-FX420R

The legendary Grap Luva's Highly sought after and critically acclaimed "Neva Done" is available on cassette for the first time ever!

All songs produced by Grap Luva (Pete Rock's bro and cousin of the late, great Heavy D).
Posted by Bowasiel
a las 6:00 PM

Verbal Kent and director Chip Beasley traveled the world to make sure they brought you the heart, soul, and very essence of Hip Hop. Then they came back and decided just put some green paper up on a wall in their apartment and rap the song. With that said, we anticipate this being perceived in the future as perhaps the greatest rap video of all time.
Verbal Kent on "Sammy Sosa" from the album "Sound of the Weapon" produced entirely by Khrysis, due out Feb 18th via Mello Music Group.
Posted by Bowasiel
a las 5:55 PM

Earlier this year, DJ Jazzy Jeff started Season 2 of his Vinyl Destination series. In episode one, we catch up with Jeff, Skillz and the crew in Charlotte, NC as they rock two parties during the CIAA basketball tournament. Next stop? Chicago.
Posted by Bowasiel
a las 5:50 PM

After taking some time off for personal reasons, ELMNT is back with some new visuals. Going with the LaVi$h-produced "Malibu" from his forthcoming "Stara Nova" project. Directed by Matthew Genovese.
Posted by Bowasiel
a las 5:45 PM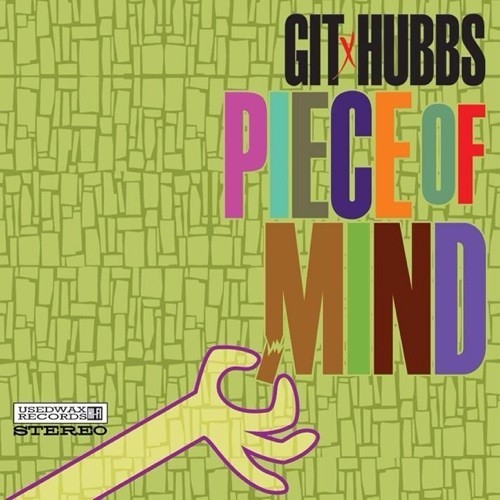 BE/Yoruba Records producer Git (Git Beats) linked up with Pittsburgh's Hubbs to craft "Piece Of Mind", complete with a heap of smooth jazz samples. Stream it below via an album sampler, and if you're digging the sounds, head over to iTunes and cop it.
Posted by Bowasiel
a las 5:40 PM

For the latest visual release from his "Painkilling: Summertime Sick" project, Sikai goes with the more personal cut "Still On D.R.U.G.S." Directed by Scott Foley, the video provides a full visual representation of the different emotions and psychological states one faces when dealing with drug use.
Posted by Bowasiel
a las 5:35 PM

Ramaj Eroc continues to drop good music by releasing a verse over Kendrick Lamar's "Sing About Me". Real talk!
Posted by Bowasiel
a las 5:30 PM

Silent Knight and The Band Called Fuse come through with a set of visuals for "Soul Rock Anthem." Backed with distorted guitars and thick drums, SK spits gems on some Rage Against the Machine-ish, if Rage were hardcore Hip-Hop heads.
Posted by Bowasiel
a las 5:25 PM

Posted by Bowasiel
a las 5:20 PM

With both "New York City: The Album" and his "White Christmas 2" mixtape receiving heavy spins, Troy Ave liberates his KEYMiX of Fabolous' "S.O.U.L. Tape 3" stand-out and the final version of "Your Style" featuring Lloyd Banks.


Posted by Bowasiel
a las 5:15 PM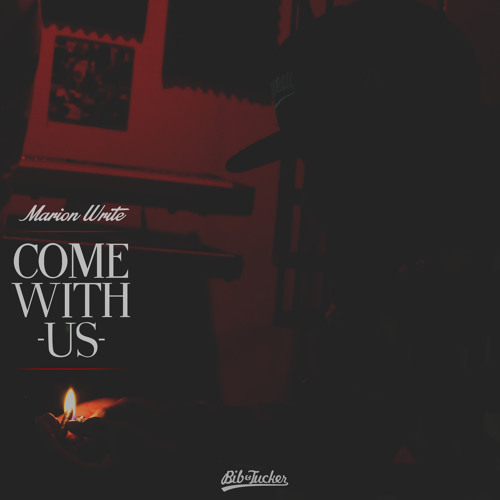 One of Marion Write's resolutions for the new year is to remain consistent and deliver as much quality content as possible. Now the Las Vegas emcee has returned with a new original song. Produced by his cousin Chris Punsalan, "Come With Us" is a soulful street anthem for those representing the struggle, the come up.
Marion Write is currently working on his next project, "Black Gold", which is looking at a late Spring release. "Come With Us" will not be included.
Posted by Bowasiel
a las 5:10 PM

Curren$y and Bam Bam link up on the highly anticipated collaboration off Spitta's upcoming project, "The Drive In Theatre".


Posted by Bowasiel
a las 5:05 PM

Earlier this past week, Mary J. Blige and Disclosure teased the official video for their rework of the Lawrence brothers' "F For You," a surprising and brilliant team-up debuted in NYC over the weekend. The clip is now live and you can watch above.
Posted by Bowasiel
a las 5:00 PM

Houston buzzmaker Hollywood FLOSS enlists Sweet Valley High, Jett I Masstyr & Chris Rockaway Production to craft his latest EP "Spirit Of Competition". The ep features Like of Pac Div, Termanology, Ro Ransom & Mickey Factz. FLOSS states, Spirit Of Competition is about crafting great and fun songs with peers while trying to bring the best out of your competition. Spirit Of Competition is available now via Bandcamp or AudioMack
Posted by Bowasiel
a las 4:50 PM

My homie Falside, hailing from Rhode Island, lands a few production credits on his PNC Juan Deuce's new FreEP, "Hi, Anxiety". All cuts by DJ Emoh Betta.



Posted by Bowasiel
a las 4:45 PM

N.B.S. is "Smashin' records like Walter Payton" and back with the fourth visual treatment from their critically acclaimed album "The Smokefest".
N.B.S. teams up with long-time friend DJ J-Scrilla (responsible for developing the soundscape around Cassidy, Tragedi Khadfi and Smif-N-Wessun) for this gritty offering.
Posted by Bowasiel
a las 4:45 PM

Posted by Bowasiel
a las 4:40 PM