Wednesday, July 31, 2013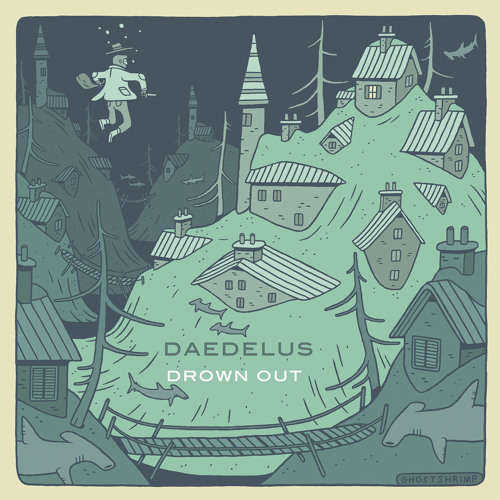 Daedelus, a paterfamilias of the Los Angeles beat scene, has shuffled between labels for years now. His upcoming record "Drown Out" is set to be released by Anticon on September 17, the very same label which has helped other Low End Theory artists refine their sound. "Paradiddle," the first single, finds Daedelus unusually focused: it's a well-structured track which, layered as it is with kaleidoscopic synths and crossed-wire drumlines, never feels cluttered.
Posted by Bowasiel
a las 10:50 PM

Tuesday, July 30, 2013
Off 3rd Bass' "The Cactus Album", also known as "The Cactus Cee/D", It was the debut album by hip-hop trio released on Def Jam Recordings on October 23, 1989. The album received positive reviews from the hip hop press, and the group gained some publicity by being arguably the second white group to achieve hip hop credibility, after the Beastie Boys.
Posted by Bowasiel
a las 11:50 PM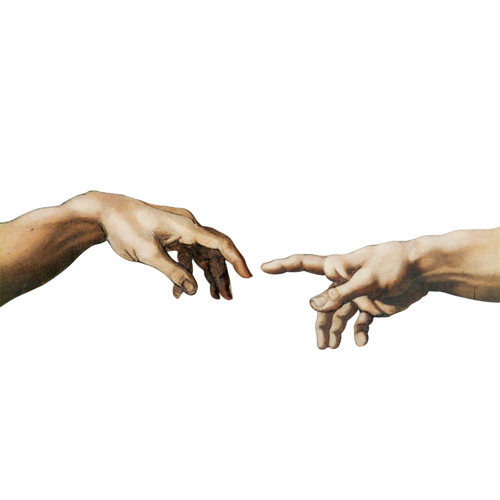 Check this great 20-min mixtape from ethernt. Futuristic, groovy, jazzy, trill and more sounds get merged in this impressive mix.
Posted by Bowasiel
a las 11:40 PM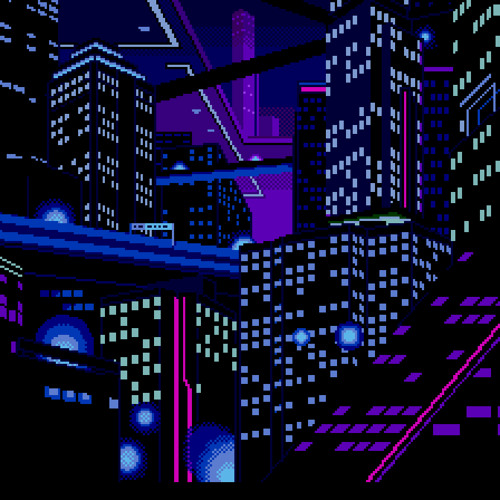 Yes! More future funk from the Toronto producer. This time HARRISON samples Patrice Rushen's "Feels So Real". If the track gets 100 reposts it will be a FREE download!
Posted by Bowasiel
a las 11:30 PM

Posted by Bowasiel
a las 11:20 PM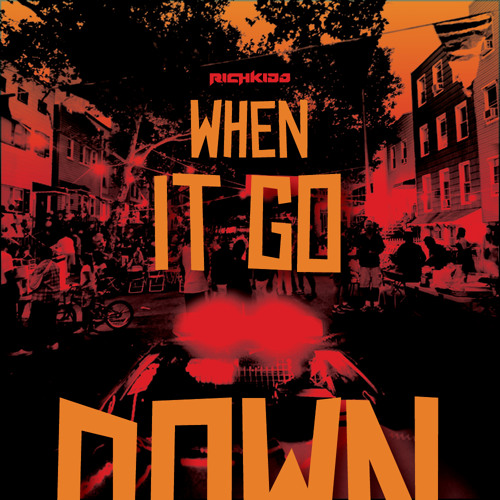 Rich Kidd delivers his latest tune, "When It Goes Down" with a helping hand on production from notorious crate-digger Frank Dukes (Ghostface Killah, Danny Brown, BADBADNOTGOOD, Tree) for his forthcoming annual compilation "We On Some Rich Kidd Shit Vol. 7".
Posted by Bowasiel
a las 11:10 PM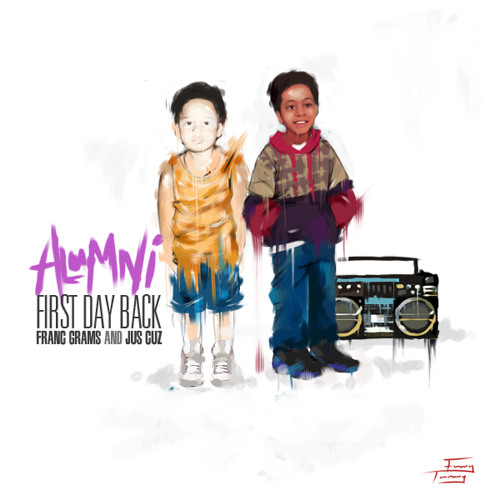 Franc Grams & Jus Cuz brings forth their view on living for today, for yesterday doesn't exist, and tomorrow never comes...
Posted by Bowasiel
a las 11:00 PM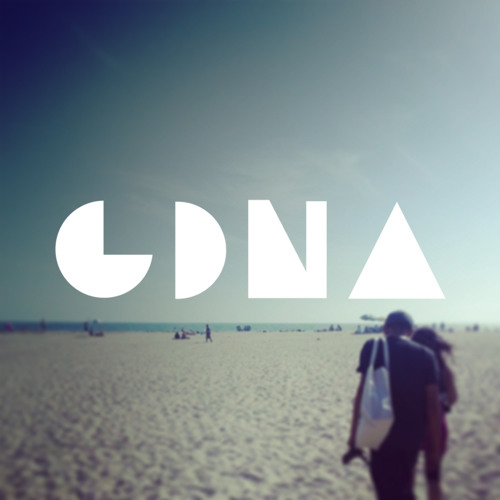 GDNA is a breath of fresh air...Wonderful vibes are mixed perfectly with catchy instruments in his latest cut "For Romantics, Head Nodders, and Soul Children alike".
Posted by Bowasiel
a las 10:50 PM

Devin Miles is back with the visual treatment for "Like Me", a dreamy track composed of striking piano chords. Lewi V is on the beat.
Posted by Bowasiel
a las 10:40 PM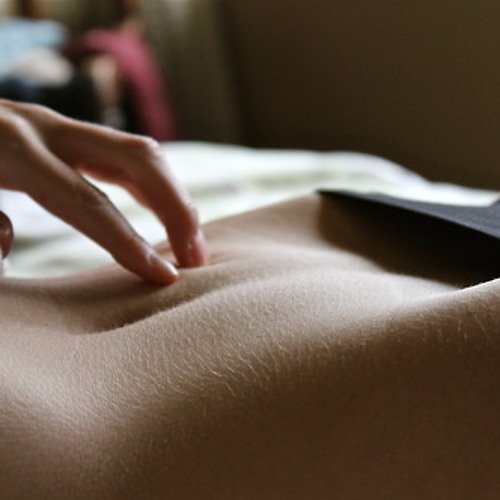 I've made that track because I've reached 10K likes on FB and I wanted to thanks all of you for your support and your love. I love you all. Too lazy to create a cover. But that one is pretty cool.
Posted by Bowasiel
a las 10:30 PM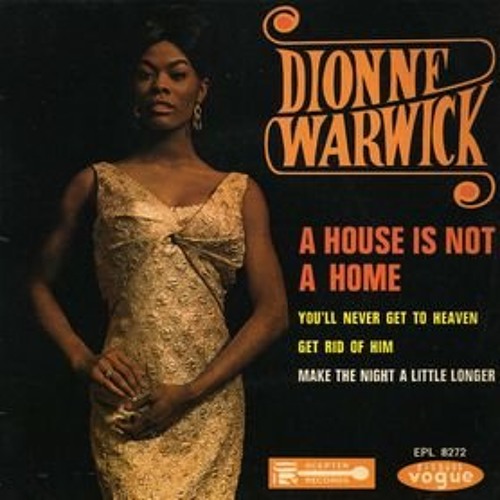 Here is another sample of our work we bring to you as "Tales Of The Fun Kids", a new group and project formed by Mononome and Mattic. The track is called "They Know", a reject from the tracks we have been working on for our upcoming homonym EP release as "Tales Of The Fun Kids" that is starting to take shape step by step.
Posted by Bowasiel
a las 10:20 PM

Lee Bannon continues to push his sound into new territory today, as he drops off another fresh cut with an accompanying set of visuals. Built on a crisp vocal sample, Bannon's track pays tribute to '90s rave music with jungle-inspired instrumentation.
Posted by Bowasiel
a las 10:10 PM

Random aka Mega Ran is here with a set of visuals for his new single, "Doubt Me", produced by Mr. Throwed, who was behind the entirety of the "T.R.A.P. EP". Their collaborative ways remain at full strength in this equally booming and thoughtful track that features rappers Lefty and Futuristic.
Posted by Bowasiel
a las 10:00 PM

Berlin producer, Stan Forebee, debuts to the world with his jazz piece entitled, "Jazz Sessions". For fans of Nujabes, Pete Rock, Madlib +. Pick up the limited edition CD version now.
Posted by Bowasiel
a las 7:00 PM

First Light's official video for "Greetings", from their "Fallacy Fantasy" album.
Posted by Bowasiel
a las 6:50 PM

First video from Destro Destructo's new album "Day of the Dead" produced by the late great Cashflow. Album available now at
www.destrodestructo.bandcamp.com
Name your price! 65% of all proceeds from digital sales will be donated to cancer charities in Cashflows name
Posted by Bowasiel
a las 6:40 PM

Posted by Bowasiel
a las 6:30 PM

Posted by Bowasiel
a las 6:20 PM

The toughest and easiest person to love is yourself. Whether your Donald Trump or the Dalai Lama, you should always try to love yourself more; because we all know your haters ain't showing you any. El Gant and Tek (of Smif-n-Wessun) are joined by Sha Stimuli in showing us how great life can really be once your comfortable in your own skin. "I Love Me" is taken from El Gant's and Tek's forthcoming collaborative LP, "Gibson Glover".. stay tuned!


Posted by Bowasiel
a las 6:10 PM

Just over a year after they dropped their break-out "D.R.U.G.S." mixtape, the Brooklyn trio release a new trailer for their upcoming "BetterOffDEAD" project, due out September 11th.
Posted by Bowasiel
a las 6:00 PM

While he's currently working on his next project, Nike Nando enlists fellow Maryland emcees Rickie Jacobs and Lyriciss for his latest single release.
Posted by Bowasiel
a las 5:50 PM

As an early reminder that his "Now Or Never LP" is dropping in October, the Bay Area rep rocks over J. Cole and Wale's Jake One-produced collab.
Posted by Bowasiel
a las 5:30 PM

In support of his newly launched crowd-funding campaign "A Part of the Art: The Silhouette Project", Ill Poetic releases an instrumental version of his 2012 EP, "Synesthesia". Six tracks, stripped of all vocals, giving the listen an opportunity to vividly hear the lush keys, live horns and other trademarks of Ill Po's Ohio funk birthplace.


Posted by Bowasiel
a las 5:20 PM

When is Sleepers 2 coming out you ask? When is Little Brother coming back? The previous questions and more are addressed on the second single from Rapper Big Pooh's upcoming project, "Fat Boy Fresh Vol. 3: Happy Birthday Thomas".
Posted by Bowasiel
a las 5:10 PM

After releasing singles with Raven Sorvino, Add-2 and El Prez, producer Mdotformayor calls on THURZ and Asia Shabazz for the latest single off his upcoming album, "Models Suck".
Posted by Bowasiel
a las 5:00 PM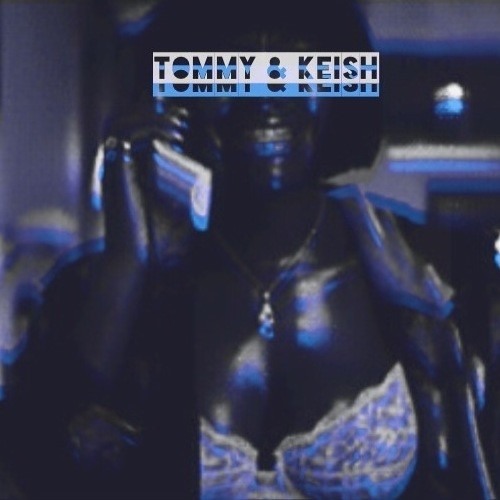 The Bronx spitter lets loose a play on one of the most hood relationships of all time with his new single off his upcoming EP, "Just In Case".


Posted by Bowasiel
a las 4:50 PM

The producer known to the world as Willie B. returns to the scene today. Known for crafting beats for Kendrick Lamar, Ab-Soul and the rest of the TDE family, Willie B is definitely familiar around these parts. The producer extraordinaire has been hard at work on his new instrumental project, which he brings us today called "Ichiban Sound In HD". The project is a dope collection of new sounds from the producer showing off his range, his ability and his influences rather well.
Posted by Bowasiel
a las 4:40 PM

After taking a little time off, Nickelus F is back with some new music. This time he releases a record called 'Odds' produced by NameBrand.
Posted by Bowasiel
a las 4:30 PM

DJ Scoob Doo directs the latest visual release from Reggie Reg.
Posted by Bowasiel
a las 3:30 PM

Quiz and THURZ hit the streets of Los Angeles for the first visual-release from Q's "Dope Kicks Fresh Hats" mixtape.
Posted by Bowasiel
a las 3:20 PM

The Doomtree rep releases the official video for track-four off "Snaxxx". Stay tuned for the upcoming collaborative EP from Mike Mictlan and Greg Grease.
Posted by Bowasiel
a las 3:10 PM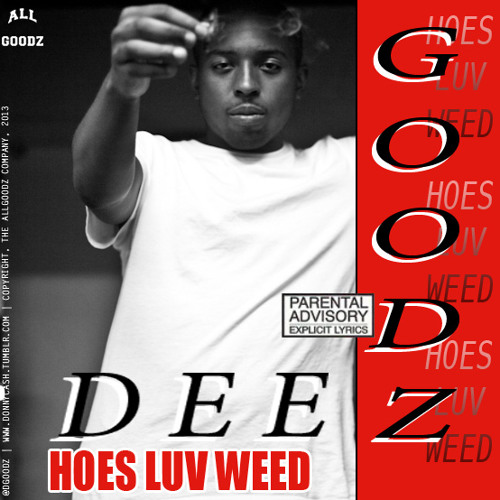 The homie Dee Goodz is back with a fresh new banger told hold you over before his new project drops later this year. "Hoes Love Weed (Real OG)" has that classic old school hip-hop feel to it, as Dee explains something all real g's know and that is that girls love some good ganja. Vibe out to this one while lighting up a blunt and you will be all good.
Posted by Bowasiel
a las 3:00 PM

Before he delivers his oft-delayed "Black Mozart LP", Ryan Leslie releases a 25-minute clip documenting some of the creative process in Vienna, Austria.
Posted by Bowasiel
a las 2:50 PM

Title Track and video from the mixtape "True Achiever" of the West Coast young gun, which is out now.
Posted by Bowasiel
a las 2:40 PM

Dizzy's upcoming mixtape "The Golden Age", will be dropping on August 19th. Directed by Geeezy Productions.
Posted by Bowasiel
a las 2:30 PM

Shot in St. Emilion, France, Daytona lets loose the accompanying visuals for his latest freestyle.
Posted by Bowasiel
a las 2:20 PM

Paul White is sure to further solidify his reputation as one of the most innovative producers in hip-hop and beyond with his new EP. The South Londoner is joined by the motley crew of Trim, Sean Price, Homeboy Sandman and rap superstar-in-waiting Danny Brown, who recruited Paul to produce nearly half his forthcoming album 'Old' and cited him as "my fav producer to work with".


Posted by Bowasiel
a las 2:10 PM

Posted by Bowasiel
a las 2:00 PM

Queensbridge P joins the rap collective on their Alchemist-produced debut album "360 Waves", which is out now on to iTunes, Amazon, and Nature Sounds. Directed by @ryanthedirector.
Posted by Bowasiel
a las 1:50 PM

Stu Bangas is a hard worker, he is always releasing beats and uploading heat in his Soundcloud. This past weekend Quincy's beatsmith released four instrumentals for rock on. Check them out below.
Posted by Bowasiel
a las 1:40 PM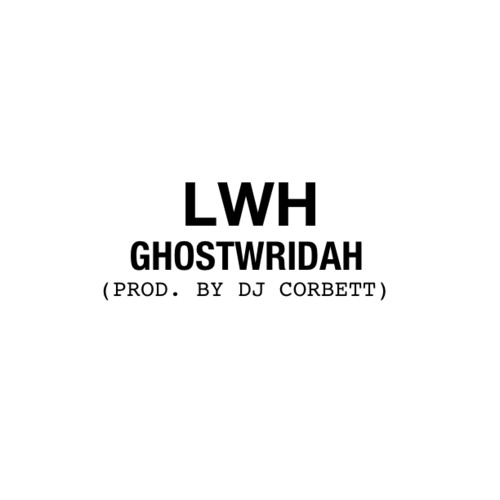 "This song is in loving memory of another lost one in my community. Last night while in my old neighborhood, I heard about 5 shots outside. I went down the street to find a 15 year old kid — in which we all knew well — dead on the sidewalk, feet away from his house. Because he knew these individuals we're looking for him, he took the long way home and not his usual route and ended up being gunned down while trying to make it to his residence. Music is my greatest form of expression. I pray the violence will cease at some point, one day." – Wridah
Posted by Bowasiel
a las 1:30 PM

Daz Dillinger drops a visual for "Love 2 Hate" off his upcoming "Weed Money" project.
Posted by Bowasiel
a las 1:10 PM

Da YoungFellaz have come together with The DJBooth to bring listeners their latest street release, "Sophisticated But Arrogant (The Prelude)".
The official precursor to their upcoming studio album "Sophisticated Arrogance" (dropping this summer via iTunes), the mixtape features 10 tracks' worth of original material from the NYC crew. Included are Booth-approved singles "Kings & Queens" and "New Rich City," as well as video single "Welcome To NYC Part II." Crome, DeVo D., Kepstar, Letra & Kami, Rich iCoast and Sal Capone make guest appearances throughout the set, which features production by Bangout, Bravestarr, Cooarri, Fred Nice, Grand Staff, HitmakerDot, Taylor $upreme, Trixx and The Kush Administration.
Posted by Bowasiel
a las 1:00 PM

Monday, July 29, 2013
Posted by Bowasiel
a las 11:50 PM

This was the title track off "Don't Sweat the Technique", the fourth studio album by American hip hop duo Eric B. & Rakim, released on June 23, 1992, by MCA Records. Their final album as a duo, it was recorded and produced by Eric B. & Rakim at The Hit Factory in New York City. The album builds on the sounds of 1990's Let the Rhythm Hit 'Em, with Rakim sounding more aggressive on Eric B.'s jazzy, soulful production.
Posted by Bowasiel
a las 11:40 PM

Posted by Bowasiel
a las 11:30 PM

Posted by Bowasiel
a las 11:20 PM