Wednesday, October 31, 2012
Ryshon Jones lanza "The Example", tema que trata sobre la inspiración por las nuevas motivaciones en la vida de uno y de probar que las estadísticas nunca son ciertas. Todo lo que hace tiene un significado y un trasfondo, me parece un tremendo artista. "In Theory", su nuevo trabajo, nos llegará el 12.11.12.
The song is about being inspired by new motivations in life, and proving the statistics wrong.You can either go against the statistics or be one. just like the previous leaked songs off In Theory this song will have a complete diffrent sound on the project.
Posted by Bowasiel
a las 8:52 AM

Tuesday, October 30, 2012
Desde Valencia nos llega algo muy fresco: 'Dope Galante', un track inédito lanzado a principios de mes.
Posted by Luis Romero
a las 6:49 PM

"Good Breeze" es el tercer lanzamiento del colectivo Morgen-Noi, beat tape que combina cortes y ritmos del productor miembro Ju-Ar. Como bien dice su autor nos encontramos ante una mixtape para relajarse y sentirla con el potencial de traernos esos recuerdos de verano a esta época otoñal.
Posted by Bowasiel
a las 4:39 PM

Myster DL nos regala a nosotros por su cumpleaños "THe HighWay Remix", nuevo tema adelanto de su álbum "Smoke Signals" y en el que aparecen los clásicos de Rock y General Steele. Produce Shortfyuz.
Posted by Bowasiel
a las 4:38 PM

MofoHifi Records presenta "Loud", un EP del productor español Alizzz en donde toquetea con ritmos ochenteros a base de sintetizador; espera oir funk y electro de una manera que habrás oído pocas veces ¡Buena suerte con MofoHifi Records!
Posted by Bowasiel
a las 4:37 PM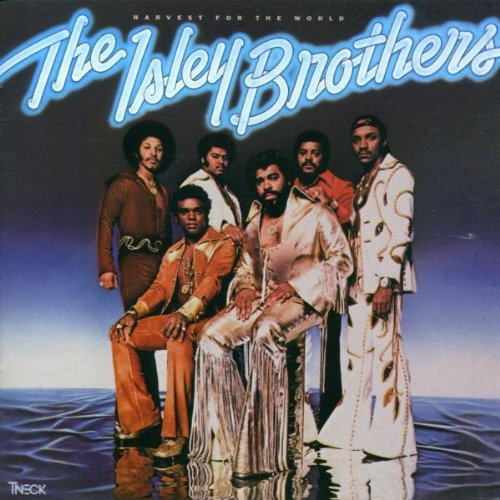 Follow Me realiza el remix de este clásico de Isley Brothers, "Prize Possession". Pasado y futuro se mezcla a la perfección.


Posted by Bowasiel
a las 4:36 PM

Después de varios adelanto ya tenemos entre nosotros "SHVPXRT", la nueva mixtape del nativo de Louisana. Proyecto bastante suave y con buena producción del que sobresalen temas como Nxnchalxnt, Yxung Nxgga y Nostalgia.Scriptures entre otros.


Prestan sus colaboraciones Angel Haze, Bobby Word, Brynn Taylor, B3auu y Da Deputy. En cuanto beats vemos a Bastrix Beats, Glo Gaines, LuvJonez, Mayhem Sango y Tellapath, aparte de los beats producidos por el propio artista. Merece una escucha.
Posted by Bowasiel
a las 4:35 PM

Knxledge. está trabajando más que siempre, aquí puedes escuchar dos adelantos de "Buttrskotch", beat tape que sacó en formato casette junto a Leaving Records y ha resultado ser un éxito de ventas. Aun estás a tiempo de pillar las escasas copias que quedan a través de la tienda online de
Stones Throw
.
Posted by Bowasiel
a las 4:34 PM

Por otra semana más momomuziq nos trae su particular mix con joyas que nos han dejado en ella, y ya van 43 semanas que se lo ha currado.
Posted by Bowasiel
a las 4:31 PM

Aquí tenemos el nuevo trabajo de hashBrown, "Rap Mayor II: Landslide". Proyecto que cuenta con las colaboraciones de El Prez, Hollywood Floss, The Boy Illinois, John Dew, D-Risha, Kyle Hubbard, Miss Jaye y Roosh William sobre producciones de Jett I Masstyr (su alter-ego cuando produce), The Adjectives, Chris Rockaway y M-Slago...Un trabajo independiente sólido, de calidad y recomendado.
Posted by Bowasiel
a las 4:30 PM

El trío alternativo Das Racist estrena nuevo visual para su último trabajo titulado "Relax",
ya disponible
. Aristotle Athiras dirige este pedazo de vídeo con aires de dirty dancing.
Posted by Bowasiel
a las 4:29 PM

Kay Be nos trae esta beat tape en la que mezcla experimental con funk, hip-hop, electronica y demás generos alrededor de 14 beats/cortes que se complementan perfectamente.
Posted by Bowasiel
a las 4:28 PM

Yonas Michael esta de vuelta con este nuevo tema que irá a parar a la próxima mixtape del Dj y productor Mick Boogie, "Mick Boogie Presents: The Mixtape Before Blvck Swan Theory". Las mixtapes de Mick siempre son de calité.
Posted by Bowasiel
a las 4:27 PM

Lo he flipado cuando oí el sample de la intro del Grand Theft Auto III y es que tiene algo de relación con la saga: Tommy Vercetti es el protagonista de Vice City. Puedes encontrar este tema entre otros en su mixtape "A ILLer Life", que tienes disponible al final de la entrada.


Posted by Bowasiel
a las 4:26 PM

Clear Blue saca a relucir sus dotes con esta pedazo de beat tape producida al completo y con un total de 26 beats. Aparte de comprarla por Bandcamp también te la ofrece en descarga gratuita a través de
Mediafire
.
Posted by Bowasiel
a las 4:25 PM

Roy French, que ya tuvimos por aquí hace unas semanas con su nuevo vídeo, vuelve al ruedo con este nuevo tema titulado "Higher Learning". No está mal.
Posted by Bowasiel
a las 4:24 PM

El miembro de Pro Era estrena "Wordz Of The Wize", su nuevo single. Pro Era va a pegar duro en unos años como sigan sonando así de bien.
Posted by Bowasiel
a las 4:23 PM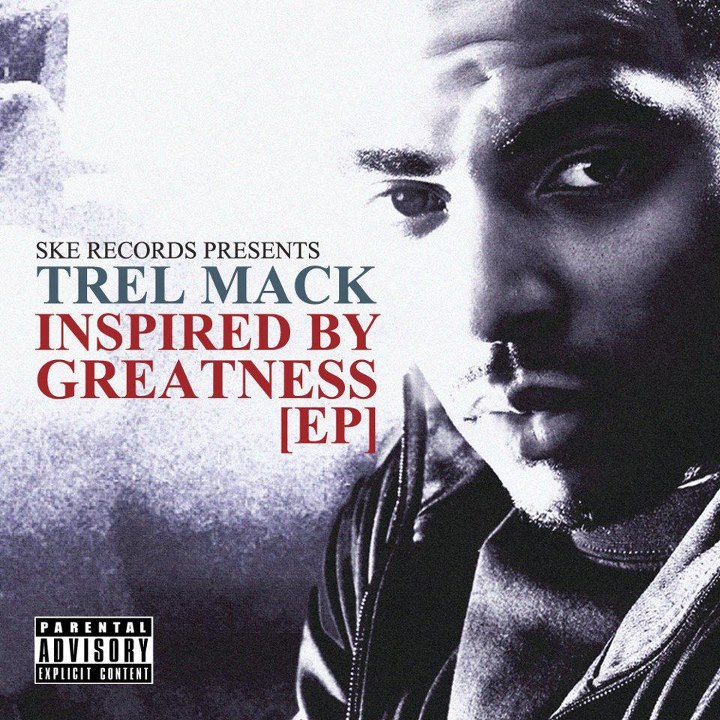 Trel Mack nos trae desde Philly su "Inspired By Greatness EP", EP bastante trabajado por él y la gente de SKE Records. Está compuesto por 8 cortes en los que Trel Mack funde Hip-Hop con R&B con colaboraciones como las de Shaun ChrisJohn, MarVo, Kenji Morris y Q The Question.
Posted by Bowasiel
a las 4:22 PM

Martin $ky sigue fiel a su estilo sacando un tema nuevo cada semana. En esta ocasión le toca a "64th Floor", tema acompañado de Vic Spencer.
Posted by Bowasiel
a las 4:21 PM

Después de llevar un tiempo inactivo desde que sacó su mixtape "Self Rule", Kembe X esta de estreno con su nuevo single "Black Smoke"
"The black smoke that calm me, the same smoke that kills me."
Posted by Bowasiel
a las 4:20 PM

Mes atrás Neomai presentaba un adelanto de Galaica:
'Allá seremos viejos'
. Hace muy poco que ha estrenado su trabajo como beatmaker, colaborando con Baez, Formidable, Gebé, Kaixo, Polakko, Mago, Charlie Tzara, J. Leone y Suker en el apartado vocal; Yote Jazz en un interludio; Sara Antepazo en el apartado fotográfico, Alberto Mandado en el diseños y Khris Cembe en el logo (todos artistas gallegos).
Posted by Luis Romero
a las 1:54 PM

Primero fue su propia presentación como beatmaker, luego el feat con Freshmakers, ahora Punto Final junto a Mawi componen el tercer clip del álbum 'Freedom'. Un trabajo recomendado como ya pueden observar en este clip de rap onubense.
Posted by Luis Romero
a las 11:55 AM

Auténtico Hip-Hop de unos de los mejores grupos que ha pasado por este mundo. Esta joya nos la dejaron en su álbum "Hold It Down" en el año 1985.
Posted by Bowasiel
a las 11:50 AM

Tras un año desde 'El genio de las dos caras' esta asosiación presenta un nuevo clip titulado: 'De pie'. Chocolatex se encarga del trabajo visual, Jacobino de la letra y Qube de la instrumental, todo queda en Gran Canaria...
Rodado en Nueva York
Posted by Luis Romero
a las 11:38 AM

Aquí os traemos a Chad (Charlotte Herbert) de Suicide Girls para poneros los ojos como platos. Esta musa nos cuenta en 4 minutos, acompañados de exquisitos vídeos de la sesión de fotos, su experiencia y rodaje de la película
"SuicideGirls UK Holiday"
.
Posted by Bowasiel
a las 11:37 AM

"Un desafío constante a la autoridad, jodidos pero jodiendo, al margen de todo tipo de movimiento pargueloide, no se ha trabajado duro para llevar a cabo un proyecto, no; aquí se vive y se cuenta."
El 31 de octubre nos llegará el nuevo trabajo de Black The Ripper, "Black Is Beautiful Volume 2". Hasta que llegue nos conformamos con el vídeo de "Words Of Wisdom", tema de su álbum "The Edmonton Dream". Dirige Christopher Cargill.
Posted by Bowasiel
a las 11:10 AM

Harbour City Electric nos deleita en su último trabajo con ritmos de soul, R&B, rock y funk de una manera cohesionada y que suena de maravilla. Da gusto toparse con trabajos como este, ya estas tardando.
Posted by Bowasiel
a las 11:06 AM

Nos llega un nuevo single del próximo álbum de BrokenFinguz, "Smoked Optik". Le acompañan Rebels To The Grain y Gavlyn.


Posted by Bowasiel
a las 10:54 AM

Desde Rhymesayers llegan Grieves y Prof, quienes ya empiezan a caldear el ambiente para este Halloween que se nos acerca.
Posted by Bowasiel
a las 10:50 AM

Con Halloween a la vuelta de la esquina, Trade Voorhees estrena vídeo para la canción introductoria de su trabajo "Saturday the 14th pt.2".
Posted by Bowasiel
a las 10:46 AM

Jon Casey dirige el vídeo de este tema de brandUn DeShay que encima esta auto producido. Verá la luz en el proyecto que prepara con sus compañeros y titulado "Seven7Ceven".
A young boy innocently plays a game of basketball while waiting for his bus when he decides to take a nap. When he awakens, his coat has been stolen! But a map was left behind. The young boy goes in search around the city of New York to take back what rightfully belongs to him… while being stalked by the creature known as: "BTB".
Posted by Bowasiel
a las 10:37 AM

Damien Randle dirige lo nuevo de "Daaarkness Everybody", el próximo trabajo de Radio Galaxy y que nos llegará en Halloween.
Posted by Bowasiel
a las 10:31 AM

NowIsTheTime dirige este nuevo vídeo extraído del trabajo "Beloved" de Loaded Lux.
Posted by Bowasiel
a las 10:26 AM

Nuevo adelanto del "The Greatest Story Never Told Chapter 2: Bread and Circuses" de Saigon. Parece que ha tomado lo comercial como el protagonisa de su segundo disco. Es una pena pero al menos esta bien hecho.
Posted by Bowasiel
a las 10:25 AM

Aquí tenemos "Robot Soup", una pedazo de mixtape orquestada por
Potholes Music
. Ya es la cuarta entrega en la serie de beat tapes que han sacado mostrando el talento de productores con canciones originales.
En esta edición podemos ver a caras conocidas como Thelonious Martin, James Pants, Suzi Analogue y Elaquent entre otros. Cada artista pone su toque personal a esta mixtape que suena de lujo. 100% Recomendable.
Puedes descargar sus tres antecesores: "Midnight Snacks", "Space Toast" y "Cosmic Island" al final de la entrada


Posted by Bowasiel
a las 10:19 AM

Reverie vuelve a estrenar tema y vídeo a la vez con una reminiscencia de tambores de trap. Dirige Chad A. Marshall.
Posted by Bowasiel
a las 10:19 AM

Iyaz produce lo nuevo de Vic Spencer para su inminente proyecto "Spence Ethic", le acompañan Sulaiman y D2G.
Posted by Bowasiel
a las 10:19 AM

"In the Middle of Infinity" es una continuación directa de su último trabajo "Live from the Grove", vemos como 3:33 deja atrás Bohemian Group y se adentra en un bucle temporal infinito lleno de confusión. No tardan en encontrar las "espirales" (portales a otros mundos) alrededor de "The White Room", mundo habitado por dos figuras misteriosas y el cual implosiona y se expande en todas direcciones sin ser percibido....
Yo lo he flipado con la historia y con el proyecto más todavía. Y por si fuera poco "The White Room" es un mix de 40 minutos, lo que lo convierte en un doble álbum perfecto.
Posted by Bowasiel
a las 10:18 AM

Gemstones reaparece de nuevo después de mucho tiempo con un cover de "Rolling In The Deep" de Adele. Su próximo trabajo "Elephant In The Room" nos llegará pronto.
Posted by Bowasiel
a las 10:18 AM

Como bien nos dice su nombre este niño es completamente un astro, el mismo se ha producido este nuevo single con aire a los 90s. Ya apuntaba maneras desde The X Factor.


Posted by Bowasiel
a las 10:17 AM

Dinosaurus Rex y Flamingosis nos traen este magnifico EP de la mano de Grappa Frisbee Records. Y encima nos lo ponen en modo "Name Your Price", se nota que es arte en estado puro.
Scoop DeVille añade un par que toques a la instrumental que produjo para Kendrick y este tema de su debut "good kid, m.A.A.d city".
Posted by Bowasiel
a las 10:17 AM